Iron County's Livestock History
By Chad Reid, USU Extension Office
Dr. Jim Bowns and Janet Seegmiller, Southern Utah University.
Mormon pioneers entered what is now Utah in 1847 and colonization soon spread throughout the area. Cedar City was settled in 1851 and livestock production, a significant part of the agrarian society, was the main source of income from meat, milk, butter, cheese, hides, and wool. By the late 1860's the fear of Indians and wild animals had subsided, and the local residents took up homesteads in the nearby mountains. The first agriculture activity was dairying. Women and children moved to the mountains for the summer and set up dairies while the men and older boys remained in the valley and farmed. Thus, dairy cows were the first livestock to utilize these mountain ranges. Milk was used mainly for making butter and cheese which was taken to town each week or two and sold or traded for needed items. The McConnell family was one of the first to have a mountain dairy in 1869 and a granddaughter described the "top of the mountain as a sylvan paradise and everywhere grass and wild barley, waist high, browse and vivid wild flowers carpeted the meadows and hillsides. Compared to the arid valley below, such untouched beauty and bounteous feed were overwhelming."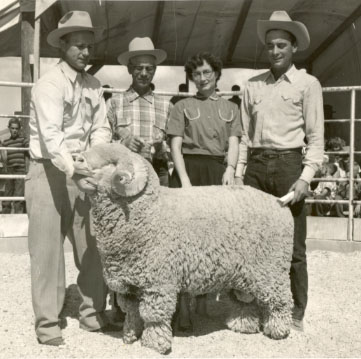 In approximately 1890, some prominent Cedar City cattlemen went into the sheep business by purchasing a herd of sheep from Colorado. These early sheep men built up their herds by keeping as many ewe lambs as they could and selling only the 2- or 3-year-old weathers that were driven on foot or horseback to market in Chicago or Kansas City. Livestock men soon realized that sheep were ideally suited to southern Utah ranges, especially the mountain summer ranges where Larkspur (Delphiniumbarbeyi) was common. This plant is highly toxic to cattle but is well tolerated by sheep and is considered valuable forage for them.
Even today despite the declining numbers of sheep in the West, sheep are still the dominant livestock species on Cedar Mountain. In the first decade of the 21st century, Iron County has some 160 farms involved with cattle and sheep. In 2002, the number of cattle and calves was 25,683, with sales of cattle in the year of 14,467. The number of sheep was 34,908. Neither the acreage devoted to livestock, nor the number of animals tells as much about the county's dedication to its livestock industry as does the seasonal movement of cattle and sheep to and from the summer ranges on the mountains and the winter ranges in the valleys. The pattern of livestock and ranching continues, with families relishing the traditions being passed on to the fifth and sometimes sixth generation. This makes the celebration of our livestock heritage a natural festival for the community!
To learn more about Iron County's Livestock Industry you can purchase "Selected Stories of the Livestock Industry in Iron County", at the USU Extension Office, 585 N. Main, Cedar City, for $10. Each year, additional stories will be added to the book.  You can also see many of these recorded stories in the Southern Utah University Special Collections archive at this link https://contentdm.li.suu.edu/digital/collection/clhf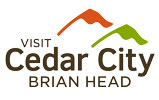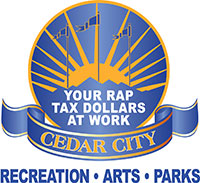 Follow us on Facebook and Instagram @cedarlivestockfest
Questions? Email: donnabchristensen@gmail.com