Antique Tractor and Draft Horse Pull

Antique Tractor and Draft Horse Pull Events
The Color County Antique Machinery Association (CCAMA) will sponsor several tractor related activities throughout the festival. Held in conjunction with the Tractor Events there will also be several Draft Horse events and demos. These events are free to spectators and take place at the Cross Hollows Events Center unless noted otherwise. 
Tractor Show Contact:
Paul Moen 435-704-1746 
Sheridan Hansen: 435-590-5105 (cell)
FRIDAY, October 23rd
---
Antique Tractor & Machinery Show/Demos
3 to 7 p.m. Cross Hollows Parking Lot
Vintage tractor & farm equipment display on the east side of the Iron Rangers outdoor arena.
Draft Horse Show & Demo
5:30 to 6:30 p.m.
Featuring the World Champion Draft Horse Pulling Team. Show/Demo will feature several draft horse breeds, including Belgians, Percherons, Shires and Friesians. Held at the Iron Rangers Outdoor Arena.
SATURDAY, October 24th
---
Tractor Drive & Sheep Parade
9:00 to 11:00 am-Cross Hollow Events Center
Meet at Cross Hollow Events Center at 9:00 am where we will caravan to Main Street, we will then participate in the famous "Sheep Parade" down Main Street and then caravan back to the Cross Hollow Events Center. This event is open to tractors of any make or vintage and participation is free of charge. All drivers must have a valid drivers license.
CCAMA Kid's Pedal Tractor Pull
Register from noon to 12:30 p.m.
12:30 pm-Northeast corner of Iron Rangers Arena
The CCAMA conduct this free, fun, and entertaining activity for all kids 10 years old and younger. Using a miniature pulling sled and pedal tractors that are provided by the club, kids compete by weight and gender. Awards will be provided to all participants with trophies for the winners. Just show up at the event to participate.

Antique Tractor Show- Pull & Draft Horse Pull
1 p.m. to 5:00 pm- Iron Rangers Arena
The Color Country Antique Machinery Association (CCAMA) will sponsor a transfer sled tractor pulling contest and stone boat draft horse pull, alternating the two contests in the Iron Rangers outdoor arena. This event is free for the public to attend. All pulling tractors must have been built prior to 1966. New participants are encouraged, but contestants must prove current membership in CCAMA or another EDGE&TA chapter or pay a $10.00 day fee to participate. CCAMA yearly dues are $30.00. Additionally a $5.00 per class "hook fee" will be assessed. You must register with the club secretary no later than 11:00 pm. Awards will be given to all participants and trophies awarded to all class winners. Horse Pullers must belong to their association. For information on these events contact  Paul Moen at 435-704-1746 or Sheridan Hansen (435)590-5105.
Draft Horse Pulling
"Horse Pulling" competition has been around a long time. Nobody knows where or when the first "contest" was held but you can be sure that it originated long ago with one horseman stating that his horse can pull more weight than his neighbor's horse. In order to prove it, there needed to be an organized event and of course the word spread about it and other people would come observe and congratulate the winner.
Since that first "unknown" horse pulling contest, the sport of horse pulling has come a long way. Of course, now there are rules, regulations, associations, national rankings, etc.
Many of these teams will be competing at the Cedar Livestock & Heritage Festival. Some of the teams that will be there are the current National Western Stock Show Heavy Weight Champion, past champions, and teams that have competed at every level. You can also see some of these teams in parades, pulling sleighs at ski hills carrying people to dinner, logging, and farming. These horses aren't just for summer fun, they can also be seen pulling sleighs full of Christmas carolers out on a brisk, beautiful night.
These horses range in size from 1,700 to 2,500 pounds per horse. They are beautiful, gentle giants. For a fun family memory, please come see these majestic horses having their kind of fun.
---
Antique Tractor Pulling Glossary
Antique Tractor: Any tractor manufactured in 1938 or earlier
Classic Tractor: Any tractor manufactured between 1939 and 1960. (Note: CCAMA Pulls Antique and Classic tractors together in the appropriate weight classes.)
Class: Every tractor is assigned to a specific class according to the combined weight of the tractor and driver. Some tractors may pull more that one class by adding additional weight to the tractor.
Sled or Transfer Sled: A device that is attached to the hitch of the tractor that progressively transfers more weight on to the tractor as it advances down the track until the tractor either runs out of power or loses traction. The sled has many different adjustments so that it can be used on tractors in several different weight classes.
Hook: The act of "hooking" tractor with a heavy chain to the sled and attempting a pull.
Pull: Moving or attempting to move the sled down the track.
Measurement: Distance that a tractor pulls the sled down the track in feet or inches
Full Pull: Pulling the sled the full length of the track usually 200 feet to 250 feet
Pull Off: If more than one tractor in a class makes a full pull or otherwise pull identical distances, the settings on the sled will be changes, making it more difficult to pull, and the tractors will pull again to break the tie.
Tip Bars or Wheelie Bars: Safety devices attached to the rear of some pulling tractors that limits how high the front of the tractor can come off the ground.
Flagman: This official by waving a flag gives permission to the puller to make an attempt at pulling the sled. When the sled is no longer making forward progress, the safety chain comes off the ground, or for the safety or equipment concerns, the flagman again waves the flag, and the puller must immediately shut down the tractor.
Safety Chain: The chain attached by a magnet to the front of the pulling tractors, and once the front of the tractor raises enough off the ground for the chain to be in the air, the flagman will wave the flag requiring the puller to discontinue their attempt.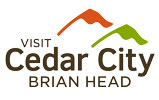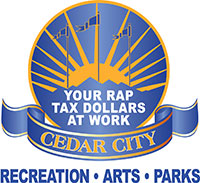 Follow us on Facebook and Instagram @cedarlivestockfest
Questions? Email: donnabchristensen@gmail.com