Please check back for updates on the 2023 Grand Marshal
2022 Grand Marshal
Dean Winward
Dean grew up in Roy, Utah. He was involved in family farming operations in Utah and Idaho. He is currently an Associate Professor in
the Department of Agriculture and Nutrition Science at Southern Utah University. He received an AA degree in Agriculture from Ricks College (now
BYUI). He also earned his B.S. and M.S. degrees in Soil Science (Agronomy) from Utah State University. Dean began his teaching career
in 1981 at Fort Lewis College in Durango, Colorado. In the fall of 1990 he joined the faculty at Southern Utah University teaching Agronomy.
During the summers Dean worked as a research technician and assistant farm manager for Utah Power & Light Research Farms in
Huntington and Castle Dale, Utah. He also worked as a research technician at the Colorado State University San Juan Basin Research
Station in Hesperus, Colorado, and as a range technician for the U.S. Forest Service.
His involvement in professional organizations include:
– American Society of Agronomy
– Society for Range Management
– Utah Weed Control Association
– North American Colleges and Teachers of Agriculture
His recent research activities include:
– Invasive species management
– Soil moisture monitoring
– Irrigation efficiencies
– Various rangeland studies
Dean is involved in many service activities with SUU, the community, extension service, and the local high schools. He admits that one his
favorite activities is the Cedar Livestock & Heritage Festival. He enjoys working with all of the great people in the agriculture community and is
grateful for the opportunity.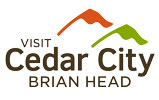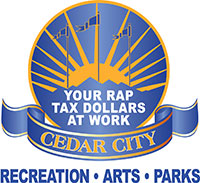 Address
PO BOX 69 Cedar City, UT 84721