Grand Marshals Scott and Matt Bulloch
HOGSHEAVEN CATTLE COMPANY AND CRYSTAL CREEK RANCH
Matt and Scott were lucky enough to grow up on the HogsHeaven Ranch which was originally founded their grand dad Robert W. Bulloch in the early 1900's. During the 1930's, due to the effects of the Great Depression, their dad Henry (Chick) Bulloch purchased HogsHeaven from his father. Chick had a long history of running sheep in Utah during the summers on Cedar Mountain and in Nevada during the winters.
When the boys came along their dad was still a sheep man at heart and acquired a small herd ofsheep of his own. In the late 1940's and early 1950's he also started to run drys (yearlings and ewes that had lost their lambs). Approximately 2,000 head put together from Clark Livestock, Roy Lundgren, Cleo Wood and Eddie Larson and other sheep herds in the area.
It was Scott's and Matt's job to herd these drys under their Dad's supervision. Scott was 11 years old and Matt was eight when they started. They never attended the last two weeks of school until they were juniors in high school. They went straight to HogsHeaven and came home off the mountain two days before school started in the fall. Supervision from their Dad was sometimes a little hard on them. Scott being the oldest took the worst of it but sometimes it spilled over onto Matt. Tending drys in HogsHeaven was not a sought after job. When they got the sheep located, they got to cut cedar posts for recreation. No chain saws, justa good sharp ax. Chick would cut the posts down and Scott and Matt became proficient at limbing and topping them. Rattlesnakes were not in short supply. One summer they killed 250 of them. Twenty five in fivedays was the record. Contrary to today's standard, a rattlesnake bite in that remote location is a life-threatening situation. Some rattlesnakes struck without provocation and without rattling. They were always on the lookout for them.
Although the work was hard with not many luxuries, the freedom they had as kids is priceless. Driving the old pickup to the creek as eight year olds to get water, being able to get on their horses and ride to Cedar City when they needed to, having all the bullets to shoot those pesky squirrels and other varmits. They became expert shots and expert drivers. (Best drivers in the world, especially in the mud).
As time went on Scott attended college and became a Civil Engineer. Matt also attended college, becoming a registered land surveyor. About this time their Dad bought forty head of cattle and started to run them in HogsHeaven – with help from Scott and Matt and their children.
About 1975 Scott and Matt purchased adjoining property from neighbors at HogsHeaven over time doubling the ranch size. They were also able to purchase property from the Frank Thorley family in the Crystal Creek area. Their Dad was semi-retired and Scott and Matt started to run cattle on these properties and winter range purchased from the Bill Thorley family in Dry Lake Nevada. Scott and Matt purchased the original HogsHeaven ranch in 1980. It was also about this time they returned to the sheep business with a 300 head herd. Around 1990 they left the sheep and went strictly with cattle. All this time they also ran a successful Civil Engineering business-Bulloch Brothers Engineering.
Along with this, Matt also purchased his Minerville allotment from Judge Ronnow, a prominent judge local to Cedar City. And they also bought approximately 300 acres in Cedar Valley which they continue to farm today.
Scott Matheson Bulloch (Scott) and Hery Matheson Bulloch (Matt) have dedicated their lives to bettering the lifestyle of Iron County. Constantly looking for ways to improve their properties to accommodate the native animals and their livestock herds.
Scott and Matt take great pride in improving the lands that they own and preserving the heritage of Iron County. They have passed on their passion to their children and grandkids and have made it clear that they want the land to remain in agriculture.
Although Scott has now passed on, he and Matt made it very clear how they wanted their operation to proceed. "Spray the thistle and grasshoppers, plant grass and Ladak alfalfa to produce more feed, not only for livestock but for wildlife as well. The improvements they have made on their ranges has benefited everything on the mountain and winter range.
Family traditions hold dear to Scott and Matt. They are avid hunters, fishermen and sportsmen who love the wildlife and want it to prosper. The deer hunt is a great time for all the Bullochs. It's a time to gather with family and friends to visit and reminisce about days gone by. And to build traditions for the grandkids to love and appreciate as envisioned by their great grandfather, David Dunn Bulloch, who was eight years when he came to Cedar City in 1852, This is the family motto regarding the properties: "ALWAYS LEAVE IT BETTER THAN YOU FOUND IT".
The HogsHeaven Cattle Company and the Crystal Creek Ranch are honored to be selected to represent the Iron County Livestock Community, and to be a part of this great community.
Scott Bulloch                                                                Matt Bulloch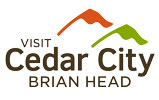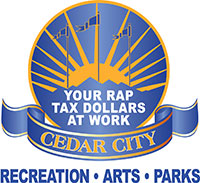 Follow us on Facebook and Instagram @cedarlivestockfest
Questions? Email: donnabchristensen@gmail.com