When: Saturday,  12:30 p.m. 
Where: Cross Hollows Events Center, Diamond Z Arena.  
Why: Dutch Oven cooking is a time honored tradition. Southern Utah was settled by pioneers cooking from a cast iron pot. Dutch Oven cooking remains a coveted skill and enjoyable pastime.   
Contest Contact: Alisha Hawk at  805-504-6657 or alhawk2209@gmail.com.   We will have five areas of competitions
Best Bread, Best Side, Best Main , Best Dessert and Best Overall Team.. all voted for by our community.
Our competition will even help you get started.  We will provide the charcoal to cook on, $300 worth of food expense, tables to decorate and display your food and the serving items for the tasting part of the comp.
Tasting: 
Cost for the tasting is just $5.00, which includes samples of hearty main dishes, succulent side dishes, savory breads and delectable desserts. Also, you'll learn more about Dutch Oven cooking, including the history, clean and care instructions and pick up a few more recipes. Buy your tickets that day at the Utah Wool Growers Education Trailer near the Sheep Camps.  Tasting begins a 12:30 pm and goes until the food is all gone!
Dutch Oven cooking- it's a Tradition!
Check out past Cedar Livestock & Heritage Festival Dutch Oven Competitions on You Tube!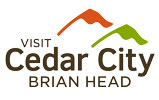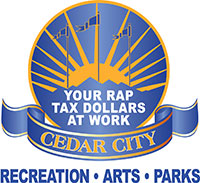 Follow us on Facebook and Instagram @cedarlivestockfest
Questions? Email: donnabchristensen@gmail.com